Shop All >
Sake Bomb Targeted Peptide Hydro-Burst Moisturizer
Key Ingredients
This fermented enzyme provides similar benefits to the fruit-derived alpha hydroxyacids by gently promoting exfoliation with minimal irritation potential to reveal a more radiant, youthful complexion.
Oooooh … pretty texture!
Love this texture. It's sort of jelly and fluffy and light but also rich. It feels luxurious. The smell is a little .. hmm, but it's grown on me now and I way prefer it over a fragranced product. Really happy — will repurchase. However, although the component is pretty, I find it difficult to hold and pump the product out. Fiddly. And because the nozzle doesn't extend beyond the perimeter, I'm a little afraid it won't project into my hand as it nears empty. The product itself, lovely.
The best!
Hands down the best moisturizer I've used to date! It's hydrating without feeling or looking greasy. It's got a silky texture & it feels so beautiful on the skin. Worth every penny!
Really beautiful
Excellent moisturizer. I love the silky feel of it.
Silky and fresh
Light weight and feels smooth.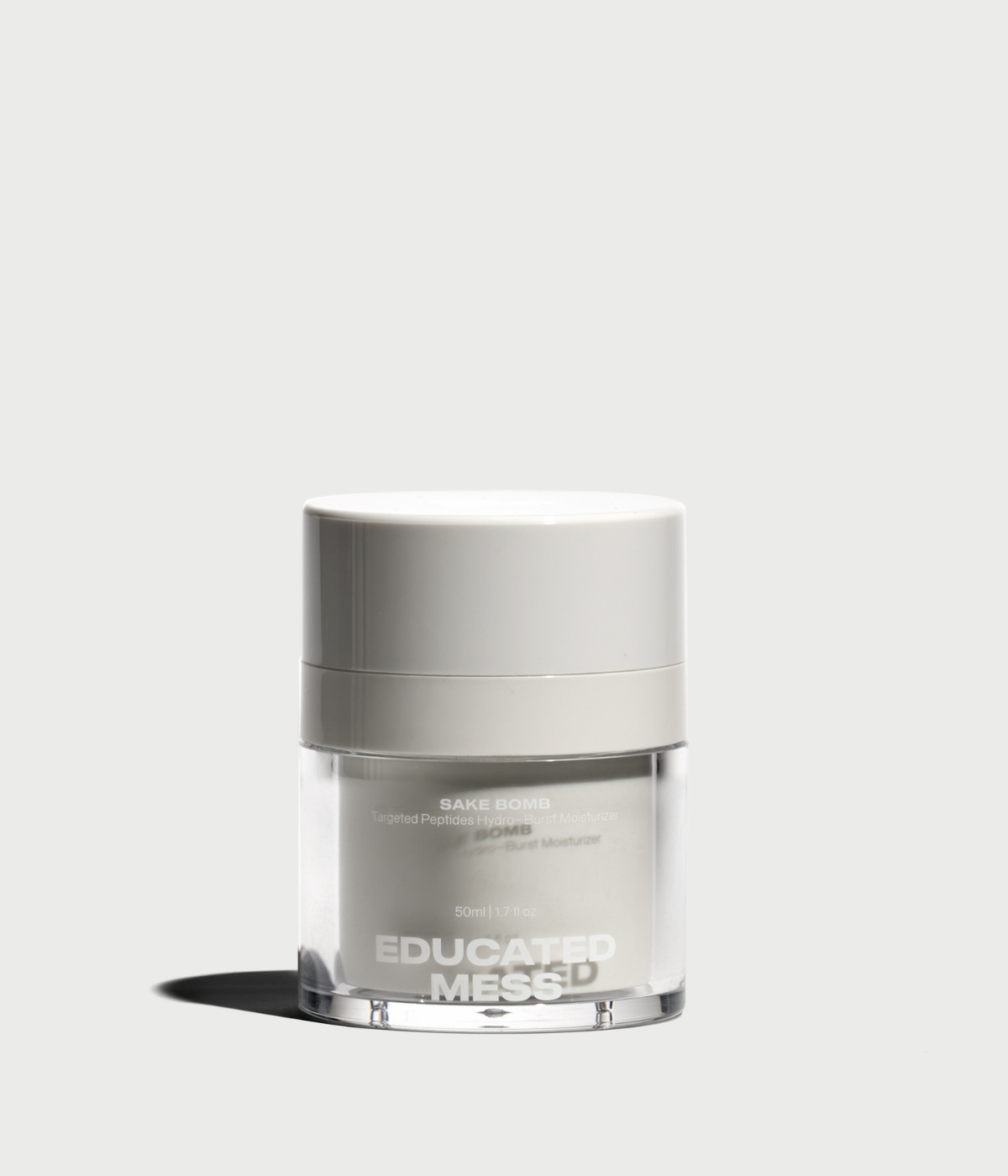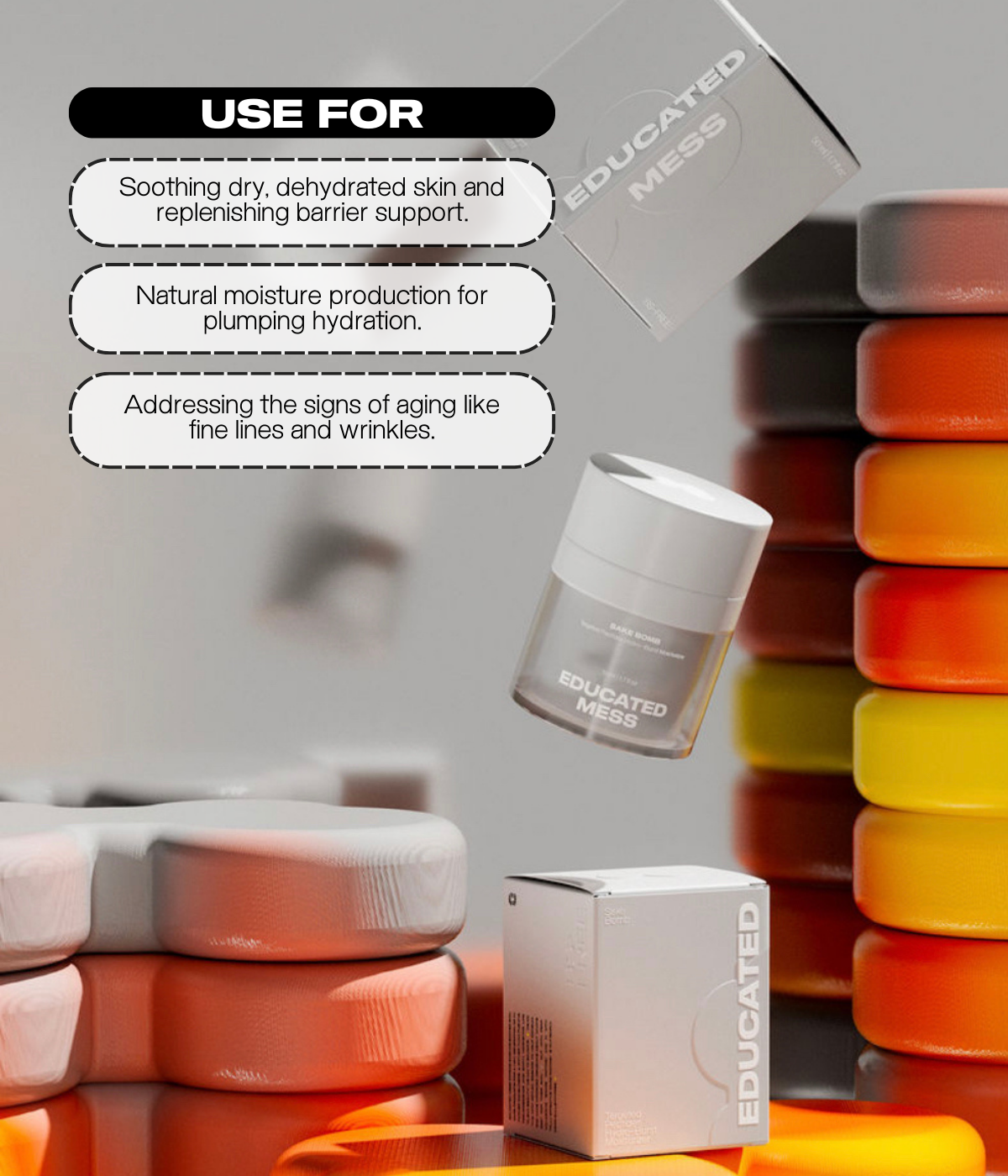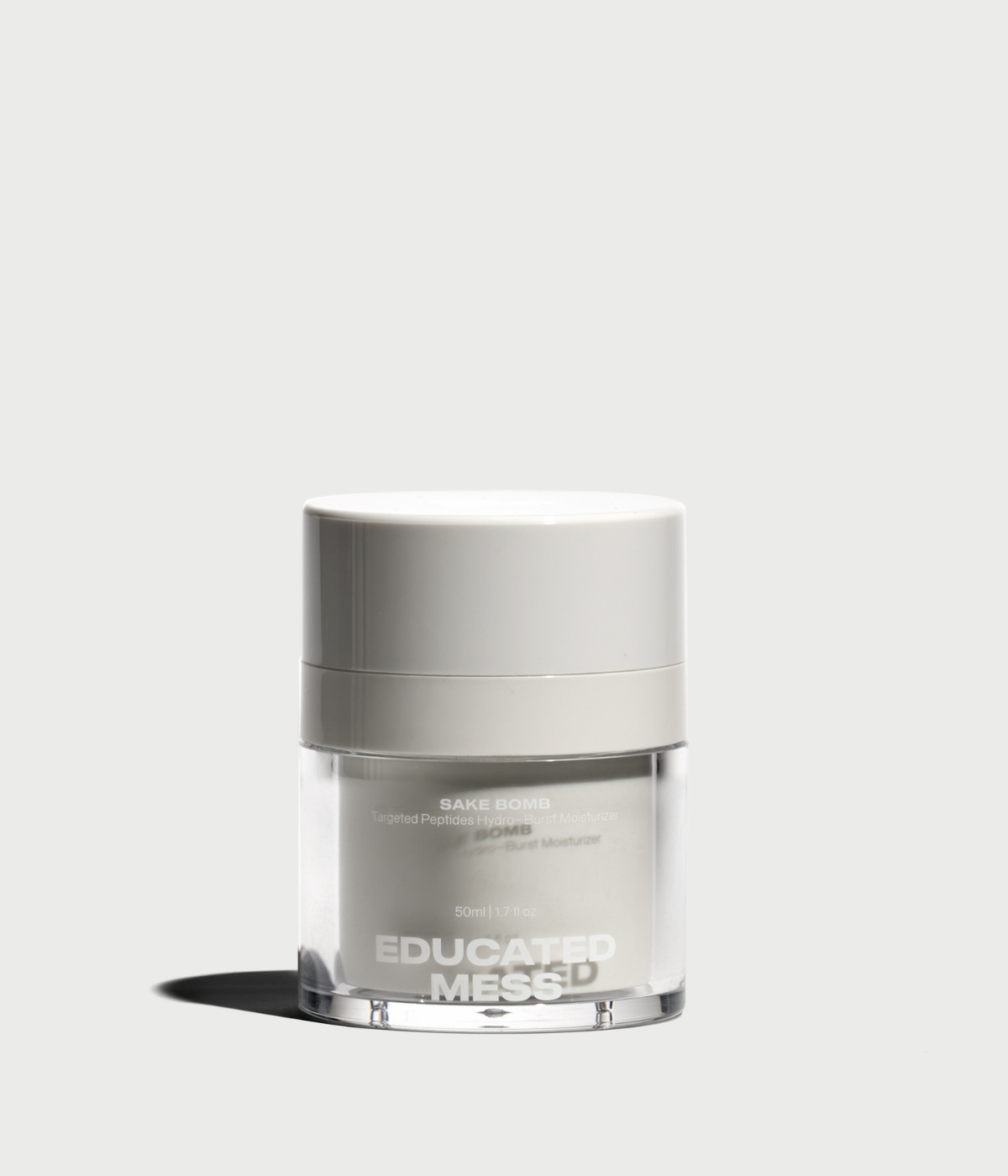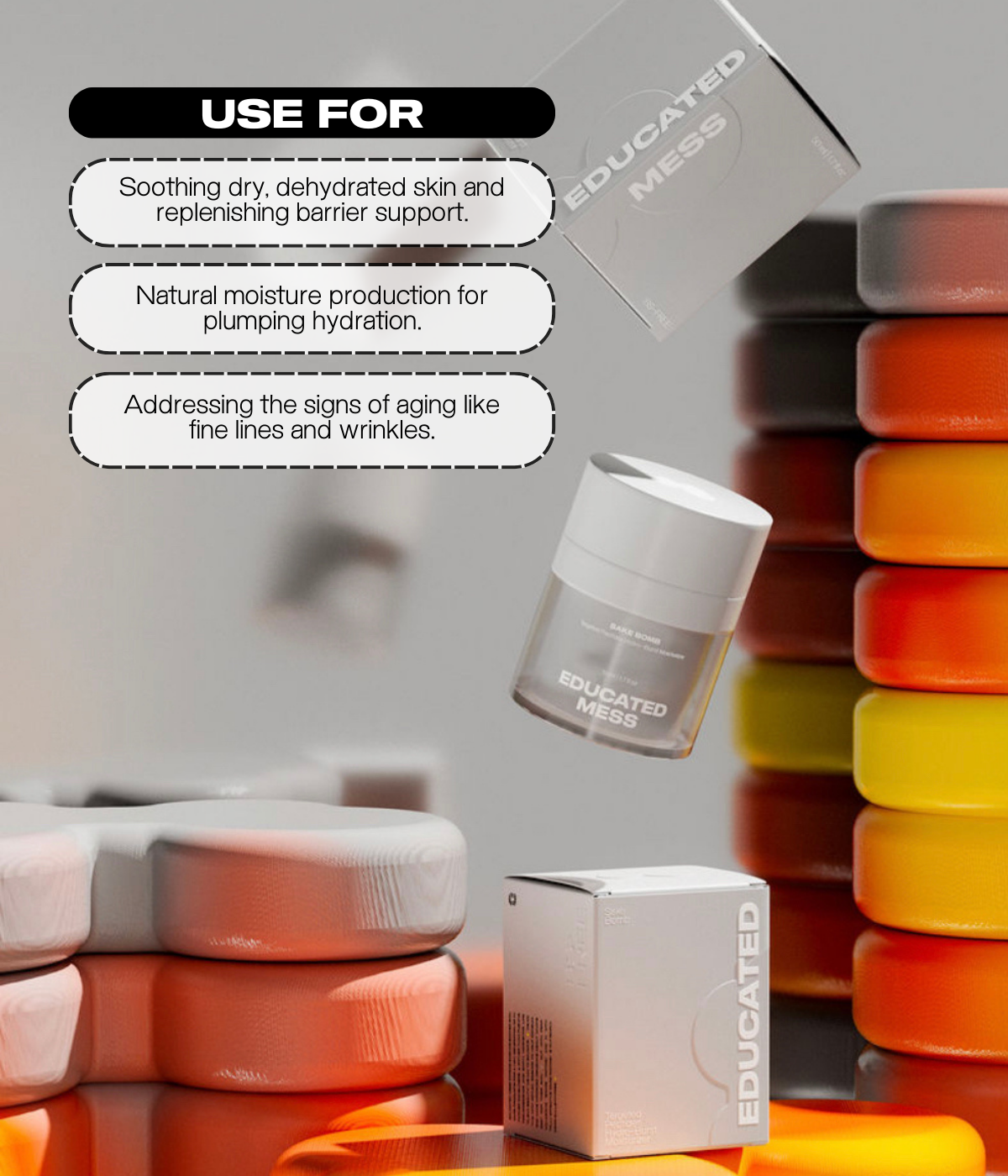 Hair of the Dog
Energizing Recovery Mask
$69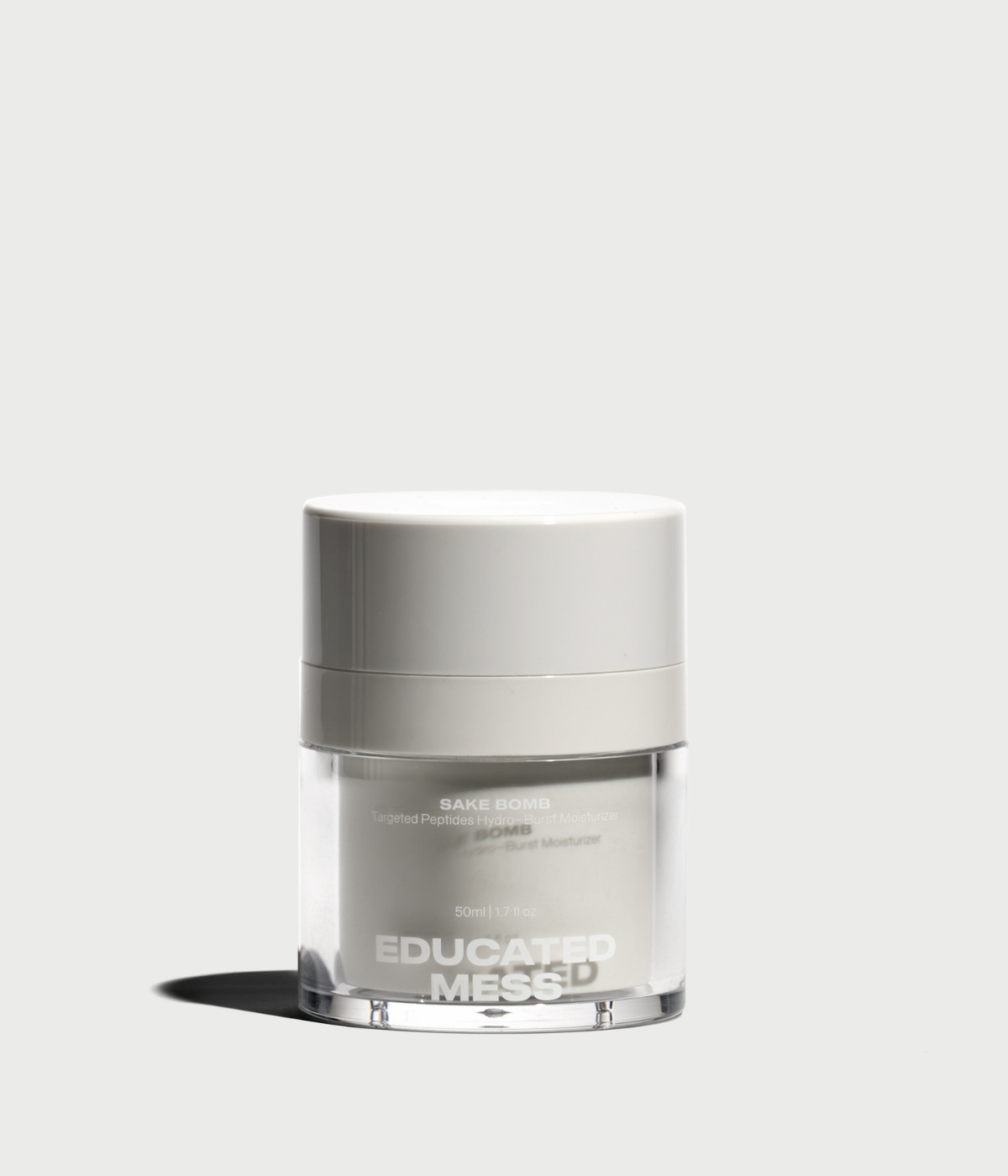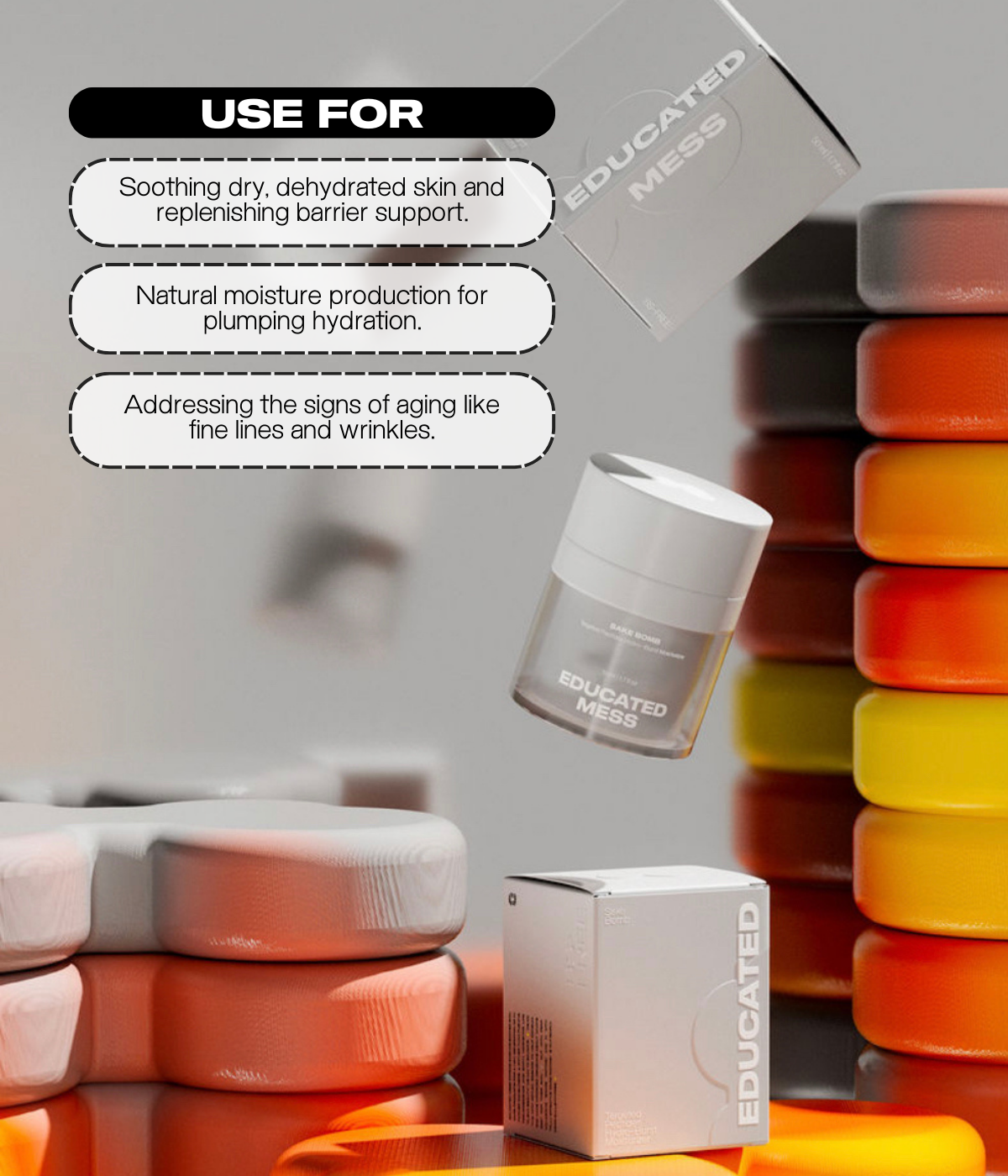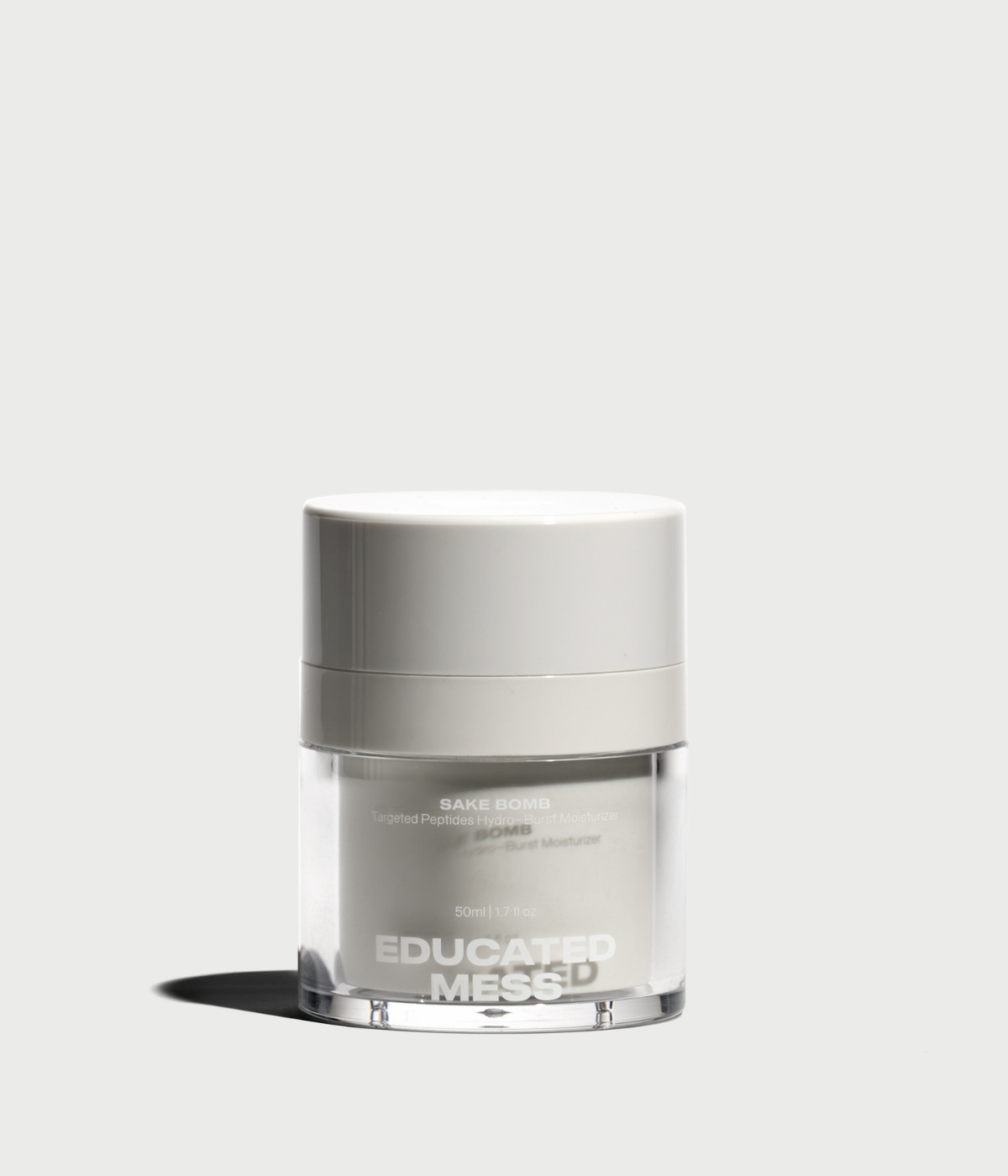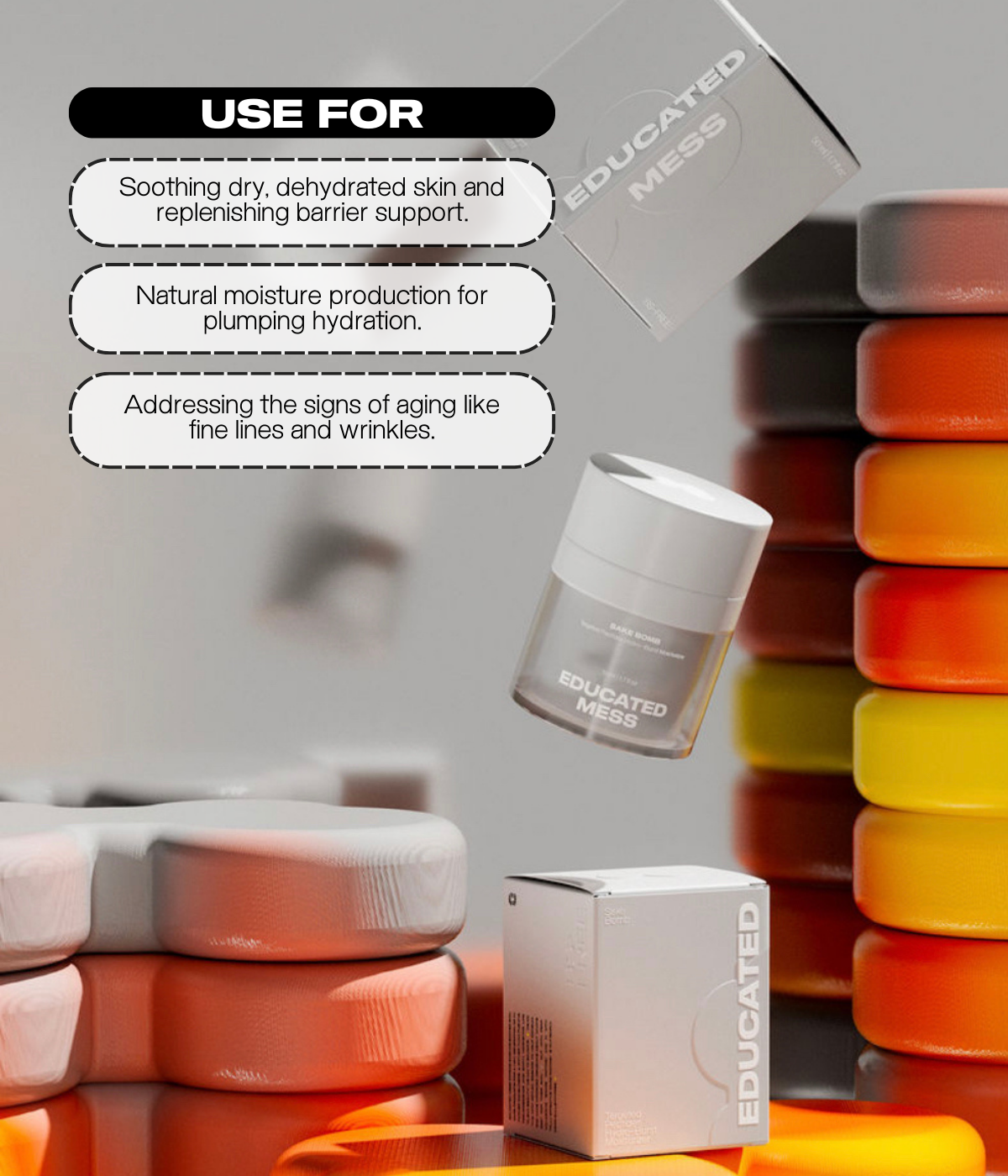 Sake Bomb Targeted Peptide
Hydro-Burst Moisturizer
$69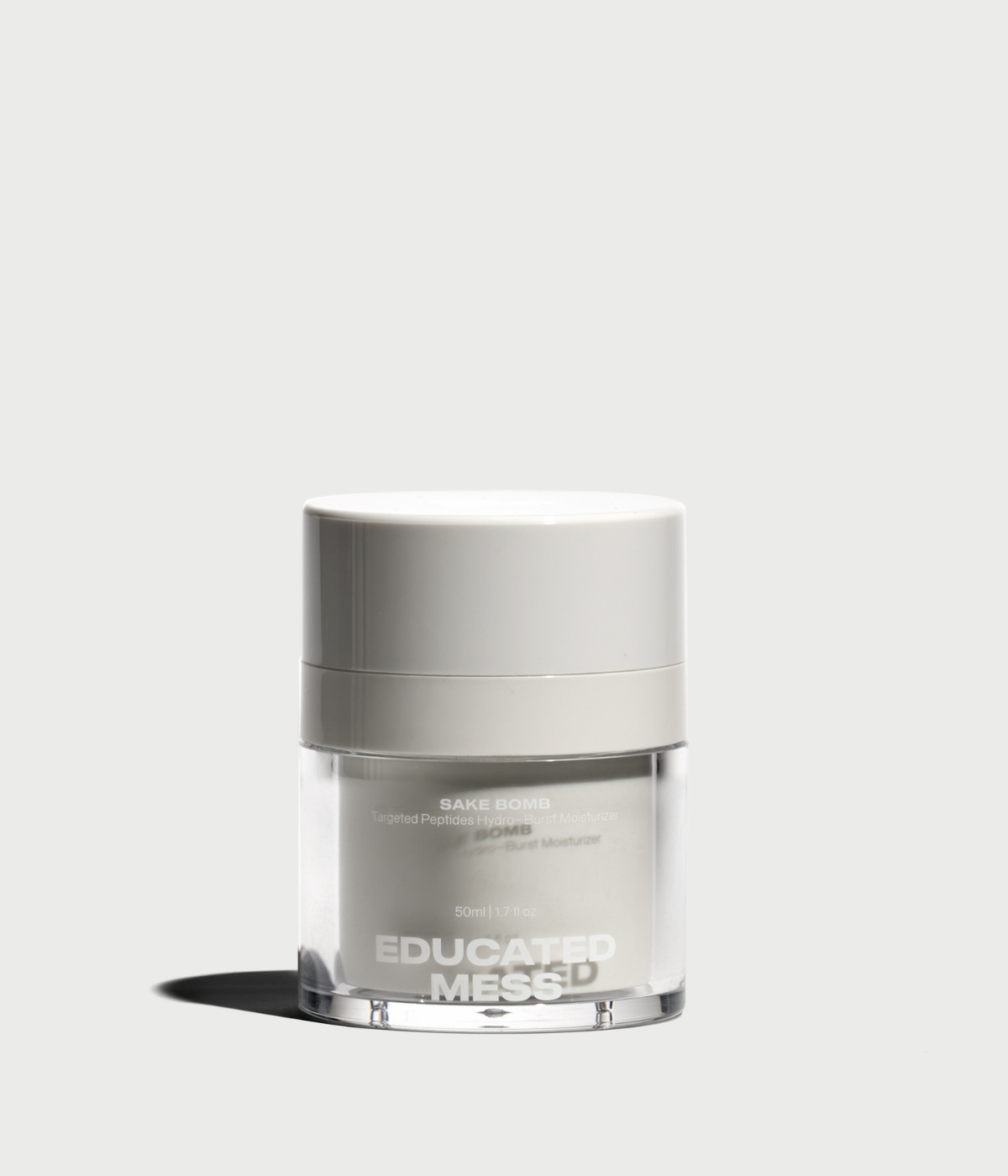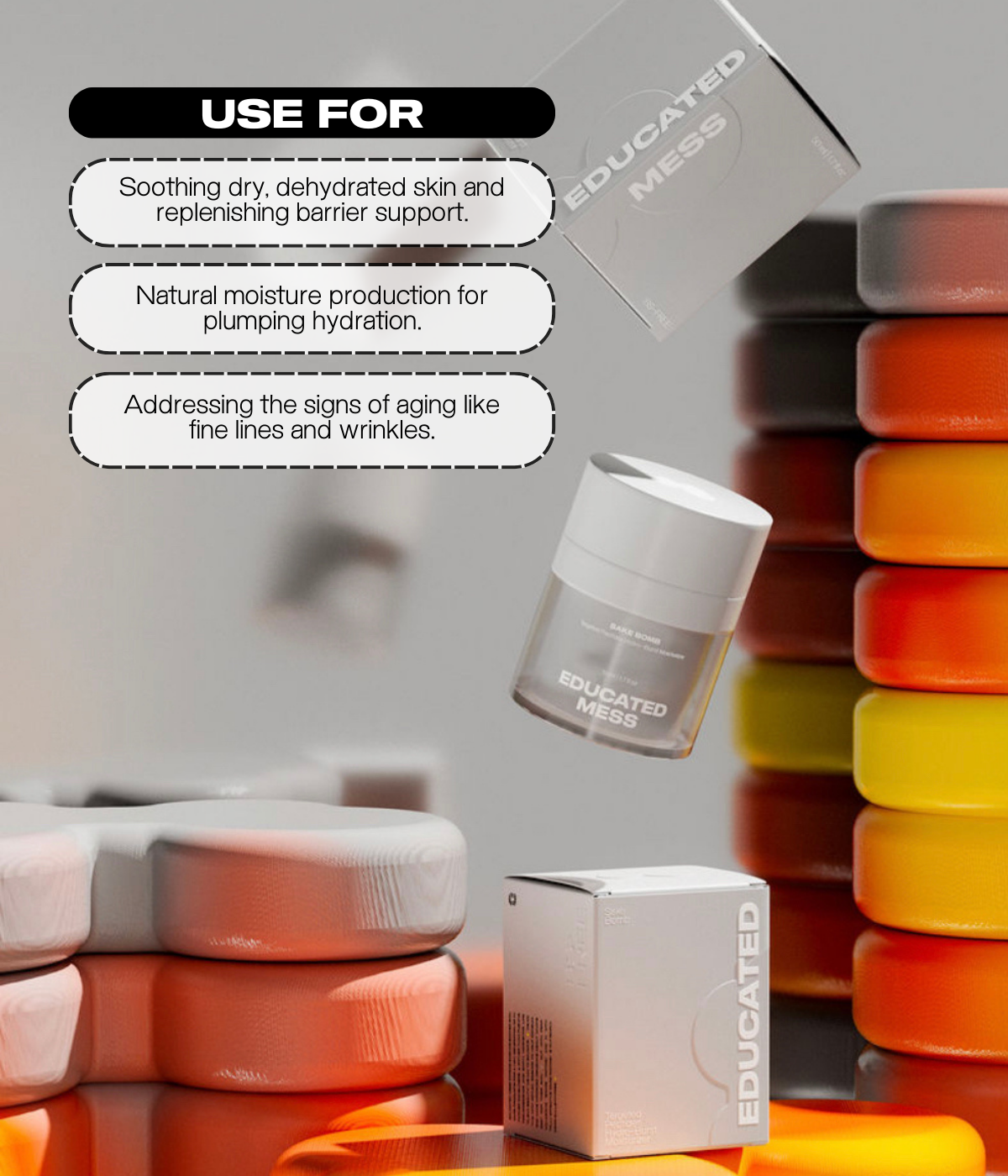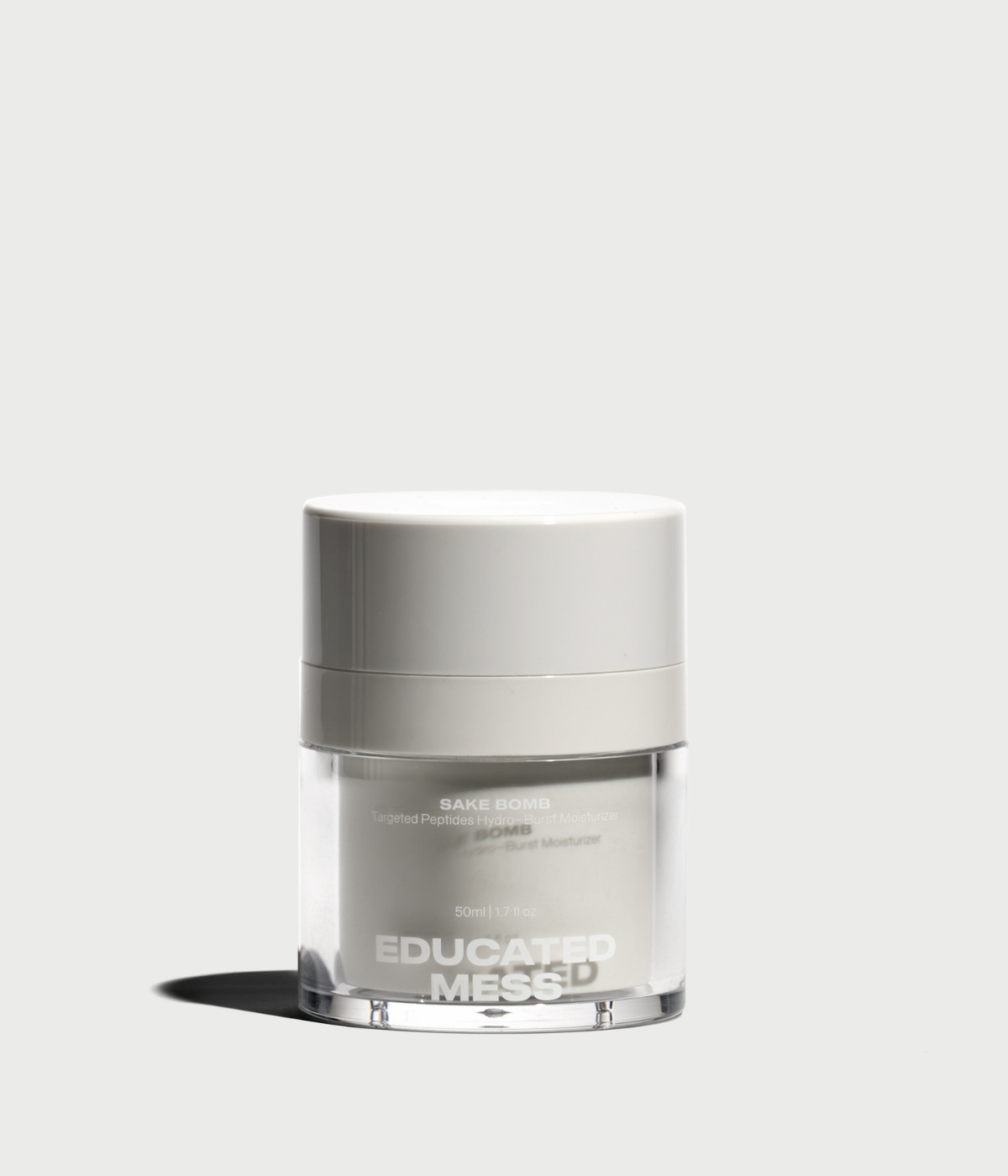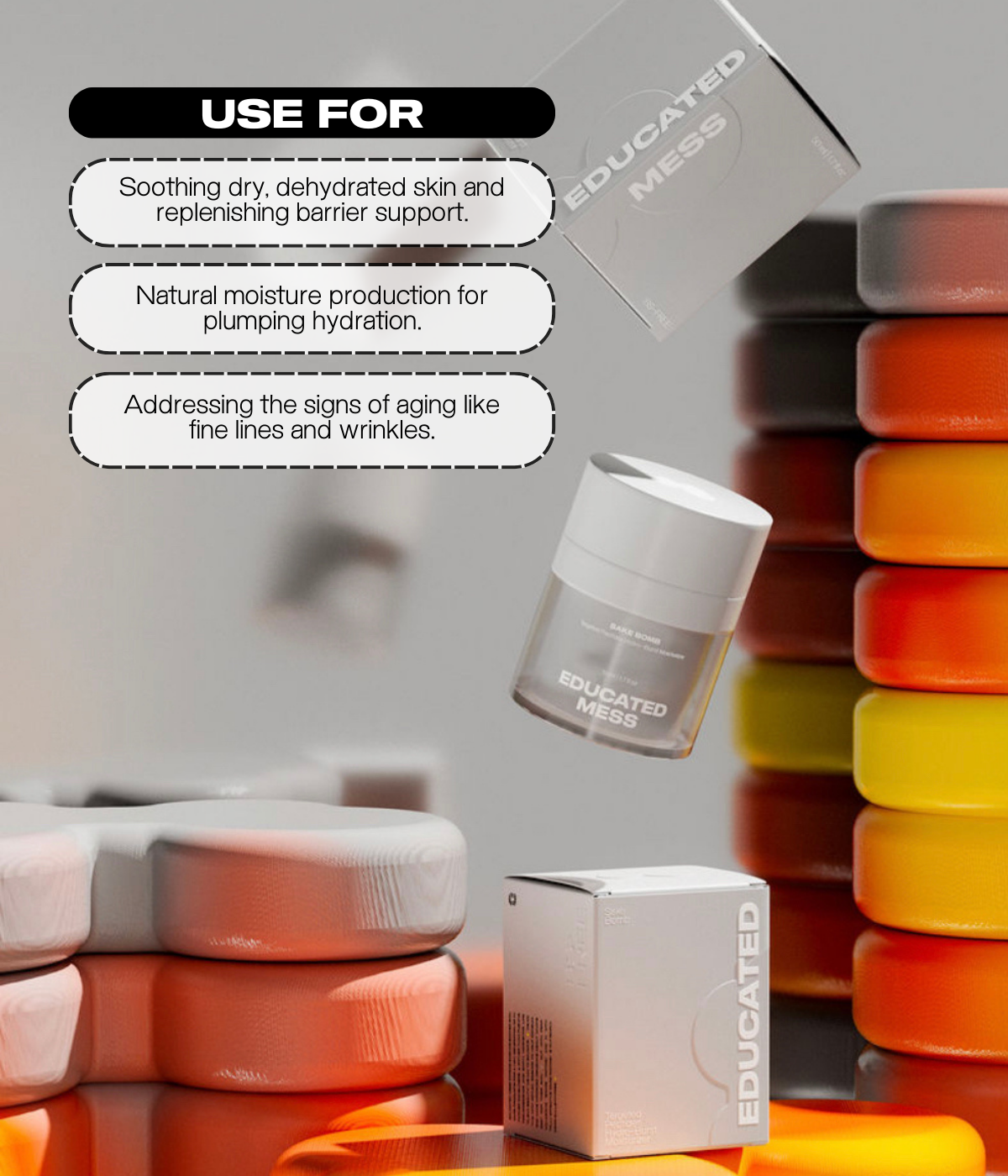 The Glow Getters -
A Gold Stabilized Vitamin C Bundle
$149
DROP US A LINE:
Email us: hello@educatedmess.com
SIGN UP FOR 10% OFF YOUR FIRST ORDER!
© 2022 Educated Mess | This site is intended for US consumers. Cookies and related technology are used for advertising. To learn more or opt-out, view our Privacy Policy.
LET'S CHAT!
Drop us a line:
hello@educatedmess.com
JOIN THE CLUB!
Receive 10% off your first order & be the first to know about our latest news, exclusive merch drops, and small batch products when you sign up for emails.
© 2022 Educated Mess | This site is intended for US consumers. Cookies and related technology are used for advertising. To learn more or opt-out, view our Privacy Policy.
ABOUT
Educated Press
About Us
WANNA CHAT?
Email us: hello@educatedmess.com
SIGN UP FOR 15% OFF
Yes, I want to receive promotional emails from Educated Mess. By clicking Sign up, I confirm I am a US resident, 16+, agree to Educated Mess' Terms of Use. I have read and acknowledge Educated Mess' Privacy Policy, and Notice of Financial Incentives. I understand I may unsubscribe from promotional emails at any time.*
© 2022 Educated Mess | This site is intended for US consumers. Cookies and related technology are used for advertising. To learn more or opt-out, view our Privacy Policy.